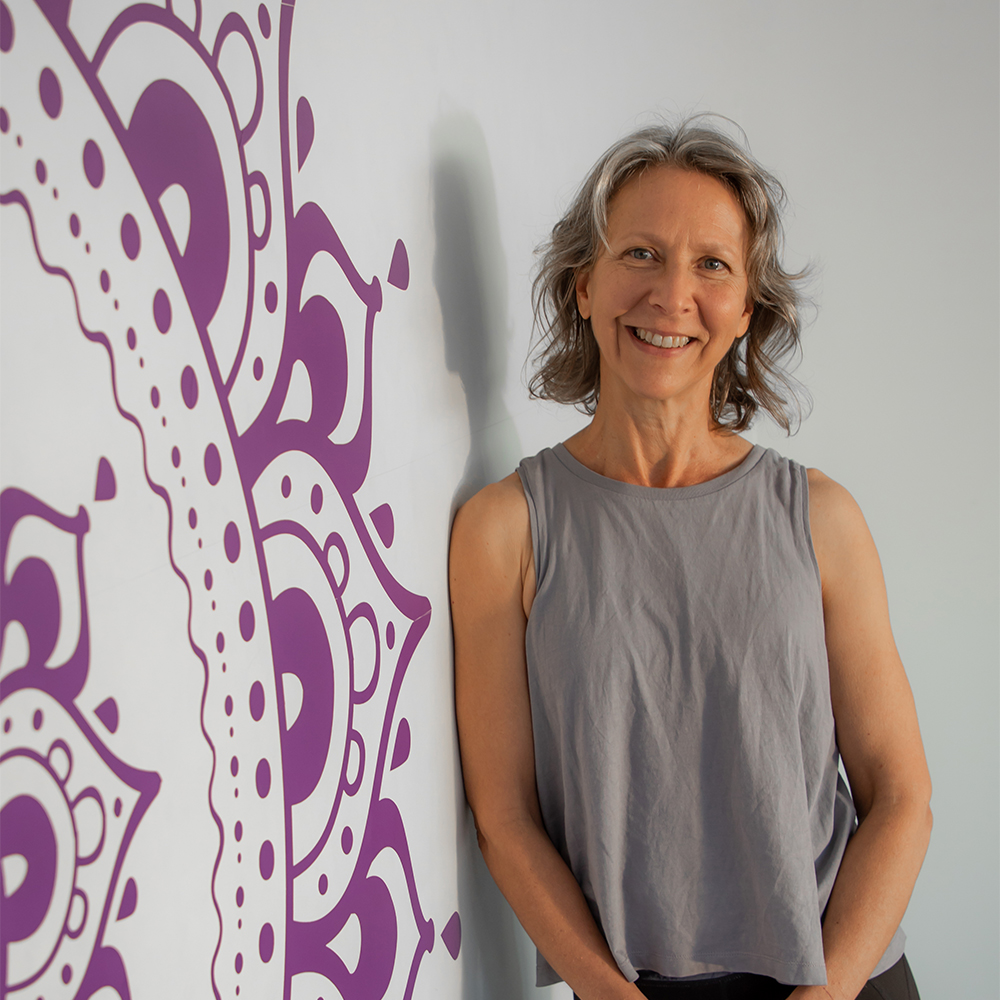 Julie Hatfield was captivated by yoga from her first class, nearly 20 years ago! She loves sharing the magic of yoga in a way that is accessible and empowering, in keeping with her training in the hatha vinyasa tradition and her studies in Psychology. In her classes, Julie aims to support and empower each student to practice yoga in a way that benefits their own unique body and story.
After many years of practicing Ashtanga-style yoga at home, and enjoying yoga throughout her pregnancy, Julie bore a daughter… and yoga fell by the wayside for a while. Around 7 years actually! When she came back to yoga and was reminded of its almost magical effects on mind and body, she was inspired to train as a yoga teacher – a journey that continues…
Julie enjoys living simply and sustainably in our beautiful coastal environment and community. She loves being in the bush, the sea, or half-way up a cliff-face.
"If we respect each person individually, it naturally means we will always start from where is person currently is."
T.K.V. Desikachar