Helen's yoga journey began in 1990 in her early 20's. She began teaching in London in 1997 and is a registered senior teacher with Yoga Australia. Helen is passionate about creating a community minded yoga space.
Philippa teaches a variety of practices based on Hatha Yoga principals. She finds this practice the perfect balance of stretch, flow, relaxation and meditation. She has also has qualifications in Yin Yoga.
Liz has a life- long passion and interest in the holistic practice of yoga. She loves a variety of styles and finally completed her dream of becoming a qualified yoga teacher in 2016.
Julie was captivated by yoga from her first class, nearly 20 years ago! She loves sharing the magic of yoga in a way that is accessible and empowering, in keeping with her training in the hatha vinyasa tradition and her studies in Psychology.
Tina started yoga later in her life having attended many yoga retreats in Bali and India, which stirred up her curiosity about the benefits of Yoga and how she can apply the practices and principles to her life.
Dee did her first yoga class when pregnant with her first son in 1982. Many years later she did a 3 year yoga diploma and lived in an ashram for a year where she practised yoga teaching and living a simple life.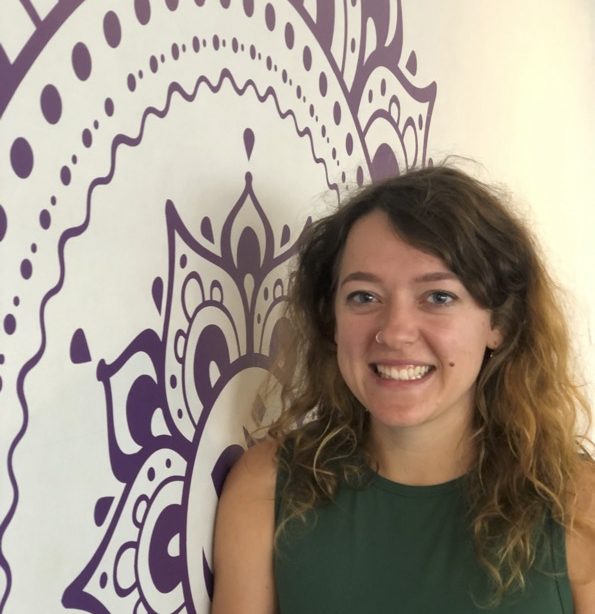 Sophie loves teaching in a creative Vinyasa style, focusing on combining breath with movement in ways that are fun, challenging and always safe for every unique body.
Melanie's classes create a space for students to feel safe in their bodies. She is passionate about physical and emotional wellbeing, and loves sharing the healing quality of yoga with others.
Nicole subscribes to yoga being a 'smile in your heart' experience and injects her own special brand of love and care into everything she teaches. Her classes are nurturing and nourishing.