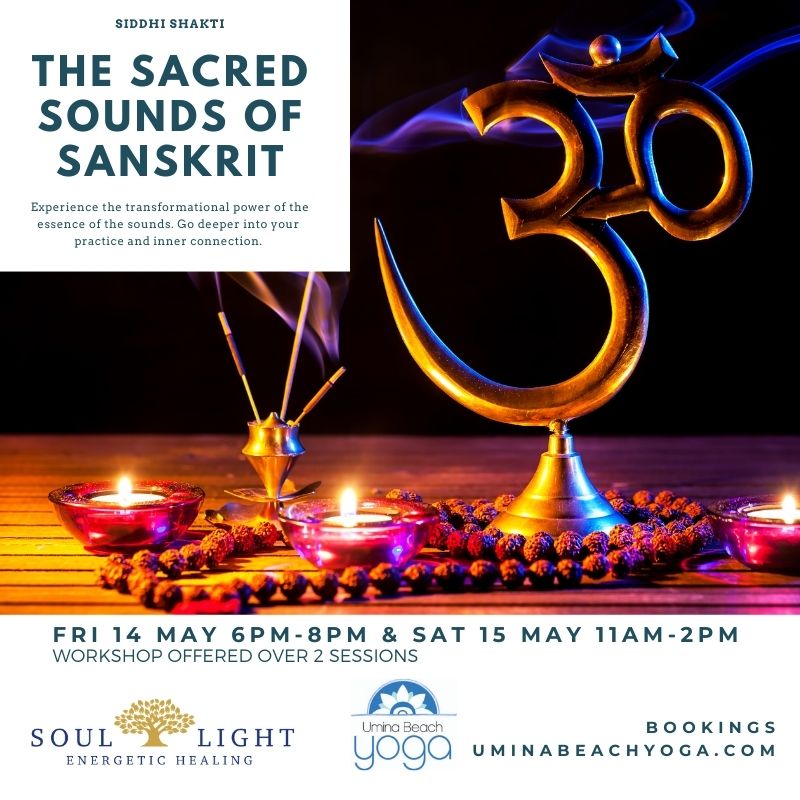 The Sacred Sounds of Sanskrit with Siddhi Shakti
Are you a yogāsana practitioner or teacher maybe interested in mantra, a lover of chant looking to bring more connection into your mantra experience, or curious about healing sound vibrations?
This interactive workshop will:
*Empower you to connect more precisely with the sacred sound frequencies of Sanskrit – an energy-based language
*Deepen your experience of the profound essence of mantra
*Activate transformational energy through precision in producing the sacred sounds that can take us into altered states of being
My first chant experiences were over 20 years ago, and I wish that someone had told me about this then. Learning this framework, experiencing the energy of each of the sounds and appreciating the transformational effect on the subtle layers of our being is a profound key to inner connection.
Experience:
*A felt sense of the 5 key mouth positions – experience and feel the energy of each position.
*Expansion into spaciousness through the experiential connection to each of the sounds
*Learn how to pronounce the 50 key sounds of the Sanskrit alphabet
*Understand how to accurately read correctly transliterated Sanskrit text
*Still the mind through the body of sound meditation practice
Over two days:
Friday 14 May 6.00 – 8.00pm and
Saturday 15 May 11.00am – 2.00pm
Cost: $120
Booking HERE
Please get in-touch if you are experiencing financial hardship and require special consideration.
Contact:
Siddhi Shakti
0434 215 408
hello@soullight.com.au