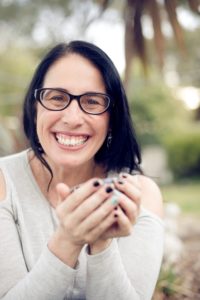 Natalie Mallia is a certified Wellness Coach, Meditation teacher, ACT Mindfully Practitioner and Chakra Intuitive so you will be getting a meditation course with bonus wellbeing wisdom!
She found her way to Tibetan Buddhist meditation in 2015, when her doctors told her that she would be blind in 3 months' time.
She knew that there had to be a way that she could regain control of her mind and heal her body, so she devoted her time to meditation, mindfulness and the metaphysics of eyesight.
Nat's dedication to meditation and her determination to calm her mind and heal her body paid off, her vision didn't deteriorate to blindness like the doctors predicted. Four years later, after spending three months in a Buddhist meditation retreat, Nat's sight was restored through miracle eye surgery.
Nat attributes her miraculous self-healing to the power of mindfulness and now loves sharing the healing benefits of meditation, mindfulness and chakras with people and watching their lives transform.
Nat runs Wellness with Nat located here in Umina Beach, where you can also enjoy soul-warming organic teas and have your chakras read and balanced (online!). She loves spending time in nature, soaking up the sun, and cooking up a storm in the kitchen.
Nat is a dedicated practicing student and has been trained to teach Calm Abiding Meditation by the Tibetan Buddhist Society of Canberra, which has a sister-centre right here in Umina. She is also part of the crew that brought Making Meditation Mainstream's sunrise beach meditations to Ocean Beach every Saturday.  Nat is a certified Meditation Teacher with Meditation Australia.