SOLD OUT! – 
Taking expressions of interest for 2022 retreats
Friday 29th to Sunday 31st October 2021
At the Watagan Eco Retreat, Martinsville.
Helen and Pip are hosting their popular, local weekend retreat at Watagan Eco Retreat, right here on the Coast.
The mountain retreat, set amongst 40 acres of private wilderness is surrounded by tall trees, forest trails and rain forest gullies.
Daily yoga and meditation classes, bush walks, delicious vegetarian food, good company and plenty of restful quiet time for yourself.
Give yourself an opportunity to leave behind busy daily life, a chance to pause, connect with your self, connect with nature, to be quiet and spend time simply being present.
Making time in life to 'retreat' is one of the finest gifts you can give to yourself.
Why retreat?
De stress from busy daily lives and schedules
Disconnect from technology
Detox and cleanse body and mind with daily yoga practises, delicious vegetarian food and meditation.
Connect with nature.
Allow time for self reflection.
Deepen your yoga and meditation practice. 
Accomodation in shared rooms
All vegetarian meals – PachaMama is catering
2 Yoga Teachers
In House Chef
Daily Yoga Classes and Workshops
Outdoor hot tub
Cost: $665 per person in shared room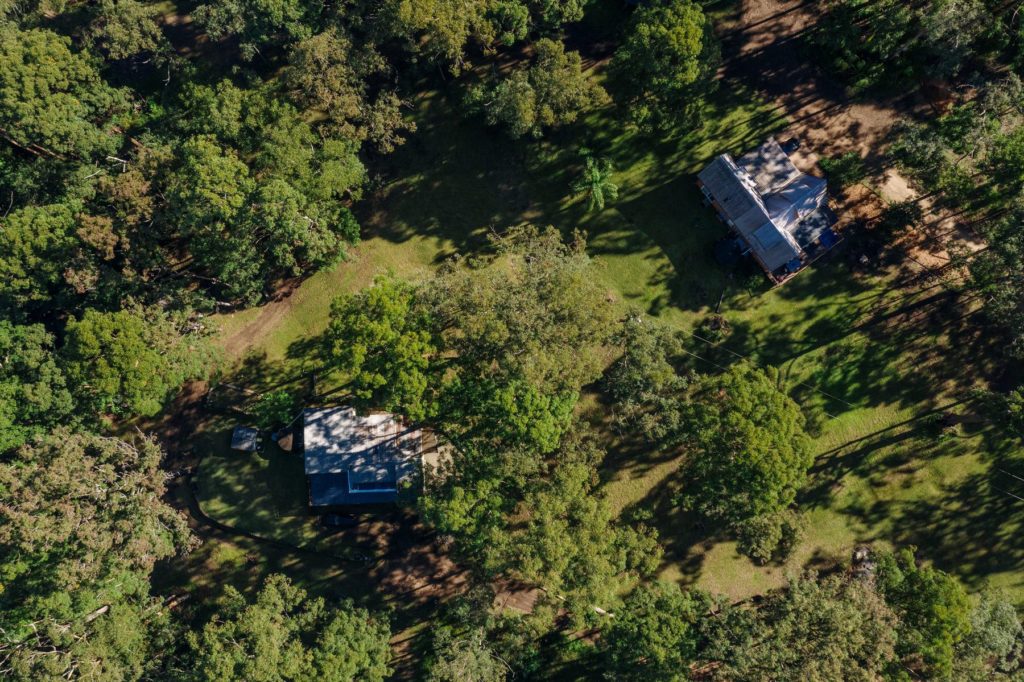 Friday
Check in from 2.00pm
Opening circle 5.00pm
Dinner 6.30pm
Yoga Nidra 8.00pm
Saturday
Early morning meditation
Yoga 7.30 – 8.30am
Breakfast 9.00am
Yoga/Workshop 10.30 – 12.30pm
Lunch 1.00 – 2.00pm
Yoga/Workshop 3.30 – 5.30pm
Dinner 6.30pm
Yoga Nidra 8.00pm
Sunday
Early morning meditation
Yoga at 7.30 – 8.30am
Breakfast 9.00am
Yoga/Workshop 10.30 – 12.00pm
Closing Circle 12.00 – 12.30pm
Lunch 1.00 – 2.00pm
Check out at 3.00pm
*This schedule is subject to change.
Common Retreat Questions:
Q: I have food intolerances. Will I be catered for?
A: Yes. Please let us know at the time of your booking.
Q: Do I have to participate in all activities?
A: No. We encourage a close reflection of self to allow for what you need in the moment. You are free to join in with whatever you want to and to take time out for yourself if that feels more appropriate.
Q: What level of yoga practice do I need to have to attend your retreats?
A: None. You can join us as a complete beginner or as an advanced practitioner. All levels are welcomed and encouraged.
Still Have Questions? Please just ask. Call Helen on 0431 732 143 or send us an email.
Terms and Conditions:
Cost: $665 per person in shared room
All prices are per person.
A deposit of $300 is required to hold your place at time of booking.  
This includes non-refundable booking fee of $100. 
Full payment to be made by 1st September 2021.
Your place will be confirmed upon receipt of your deposit. 
Cancellation Policy:
Full refund if we have to cancel the retreat.
Up to September 14th: Full refund minus the booking fee ($100 ) if we find a replacement.
No refunds for cancellations after end of September.